For 10 years, the Raven Award for Excellence in Arts and Entertainment has been given annually to an artist whose work exemplifies the extraordinary capacity of the arts and entertainment to soften hearts and shift our thinking about ourselves, our relationships, and the things that make for peace. Our winners have come from a wide range of genres including stage, screen, fiction, music, memoir, and the visual arts. To paraphrase the brilliant lyric from 2011 winner Stephen Schwartz, as we encounter the work of these exemplary artists we find ourselves being changed for good.
2010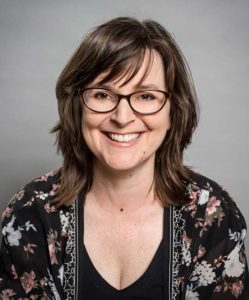 Heidi Stillman – Playwright, actress, Jeff Award winning director (Hard Times) and founding ensemble member of Lookingglass Theatre in Chicago. The current Artistic Director, Heidi served previously as Artistic Director of New Work at Lookingglass and won the Raven Award for her adaptation of The Brothers Karamazov by Fyodor Dostoevsky. Speeches by Keith Ross,  Suzanne Ross, and Andy White of Lookingglass Theatre, plus a Readers Theater interpretation of the Grand Inquisitor are available for viewing. Suzanne defined the Deceit Desire and a Divine Adaptation by Heidi.
2011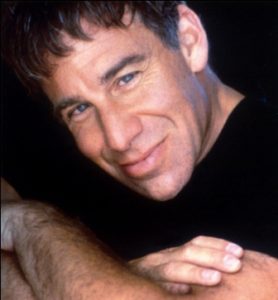 Stephen Schwartz – Grammy and Academy Award winning composer (Godspell, Pocohontas) , Drama Desk Award for best director (Studs Terkel's Working), Stephen has a star on the Hollywood Walk of Fame and has been inducted into the Theater Hall of Fame and the Songwriters Hall of Fame. Stephen received the Raven Award for his work as composer and lyricist on the musical, Wicked. Enjoy a video of the Raven Award presentation and Suzanne's interview of Stephen Schwartz.
His "Testimony"  choral piece, inspired by interviews from the "It Gets Better Project", begins with individual expressions of self-hatred and despair that lead bullied and isolated young people to contemplate ending their lives, but moves to a collective assurance from their older counterparts who, having survived this storm, recount how much better their lives are and how grateful and glad they are to be living them.
Mr. Schwartz has recently been given a star on the Hollywood Walk of Fame and inducted into the Theatre Hall of Fame and the Songwriters Hall of Fame. A book about his career, "Defying Gravity," has been released by Applause Books. Under the auspices of the ASCAP Foundation, he runs musical theatre workshops in New York and Los Angeles and serves on the ASCAP board; he is also a member of the Council of the Dramatists' Guild. 
2012
Indira Johnson – An artist and peacemaker who equates creativity with nonviolence. Indira comes to her approach to peacemaking from her parent's commitment to the arts, social service and Mahatma Gandhi's nonviolent movement Satyagraha. She was named a Chicagoan of the Year in 2013 by Chicago Magazine. Indira won the Raven Award for her community art and peace building project, Ten Thousand Ripples. Enjoy Suzanne Ross' celebration of The Creativity of Nonviolence as she presented the award to Indira.
In April 2017, Indira appeared in Columbia College of Chicago's TEDx, Evoke Presence. Her talk is "The Power of Individual Action: How One Ripple Can Change the World". Indira exhibited her work in a two-person exhibition at the Riverside Arts Center in Riverside, Illinois.  In 2018, Indira celebrated International Peace Day with Changing Worlds at the Chicago Cultural Center by creating the Community Blessings Rangoli Drawing that uses art and ritual to foster peaceful interaction and strengthen the bonds that exist between each of us.
2013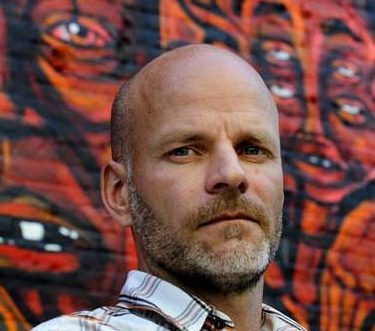 Kevin Miller – An award-winning screenwriter, director and producer who has applied his craft to numerous documentaries, feature films and shorts. In addition to his work in film, Miller has written, co-written and edited over 40 books. Kevin won the Raven Award for Hellbound? Suzanne Ross and Adam Ericksen engage Kevin in a lively discussion of his film.
In 2018, Kevin is in production on a new feature-length documentary examining the complex relationship between Christianity and violence, past and present. The film was released in late 2019. 
2014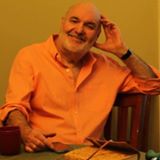 Anthony Bartlett – A seminary professor turned novelist, Tony's previous books, Cross Purposes: The Violent Grammar of Christian Atonement and Virtually Christian: How Christ Changes Meaning and Makes Creation New, were scholarly examinations of Christianity shaped by the work of René Girard. His first book Cross Purposes, "a seminal study on atonement doctrine,"  will be republished by Bloomsbury T&T Clark in September 2018, in both electronic and print format. Seventeen years after its first publication, nineteen years after its development as Tony's Ph.D. dissertation, emphasizing the continued relevance of this writing. He won the Raven Award for Pascale's Wager, his first work of fiction. Lindsey Paris-Lopez interviews Tony about his novel and creative process.
In 2017, Tony published Seven Stories: How to Study and Teach the Nonviolent Bible. Lindsey Paris-Lopez and Adam Ericksen reviewed and discussed this timely book in seven separate episodes of RavenCast. Tony is currently working on a major academic project, an underpinning of the hermeneutic used in Seven Stories, entitled Signs of All Things New, A Biblical Semiotics, presenting both semiotic theory and biblical analysis which will be published next year.
Tony and his wife, Linda, head up the Wood Hath Hope community which officially opened on September 10, 2016. Together they have restored a Civil War era house as a new center for nonviolent theology. Tony comments, "We are very happy to bring this neglected house back to life, but even more urgently, our work is to restore Christian theology to the nonviolence that was always at its heart!" Tony and Linda are preparing podcasts, released in October 2018, in which community members share how the experience of Seven Stories teaching radically changed their relationship to the bible and to God.
2015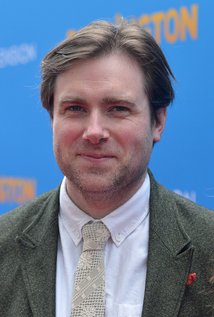 Paul King – Paul is a British comedy writer and director who has been honored for his work for television and movies. Paul received the Raven Award for writing and directing the live action movie Paddington, which also received Best Film in the 2015 Children's BAFTA awards. Paddington was also BAFTA nominated in the Best British Film and Best Adapted Screenplay categories, a unique honor for family entertainment. Enjoy Suzanne Ross' review of the movie Paddington and her interview with award winner Paul King.
The positive reception for Paddington resulted in the green-lighting of a sequel. King returned to direct and write Paddington 2 (2017). The film received a theatrical release on 10 November 2017 in the U.K. and 12 January 2018 in the U.S. King's upcoming projects include a film about the origins of Willy Wonka as well as a live-action adaptation of Disney's Pinocchio. 
2016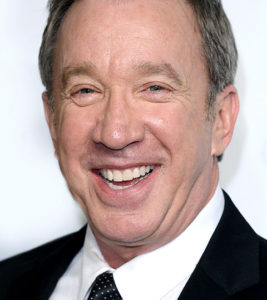 Tim Allen –Actor, comedian. Born Tim Allen Dick on June 13, 1953, in Denver, Colorado. Allen is the son of Gerald and Martha Dick, and one of six children. Allen discovered his penchant for comedy early on — as his last name became fodder for childhood jeers, he often used his wit to deflect insults. His father, a real-estate salesman, was killed in a collision with a drunk driver while driving his family home from a University of Colorado football game, when Tim was eleven years old.
In 1978, on a dare from a friend, he started his comedy career at the Comedy Castle in Detroit. In 1991, he became the star of his own hit television series on ABC called Home Improvement. His current sitcom Last Man Standing, for which he won the Raven Award, released its 100th episode in January 2017. Originally appearing on ABC, Last Man Standing began appearing on FOX in fall of 2018.
2017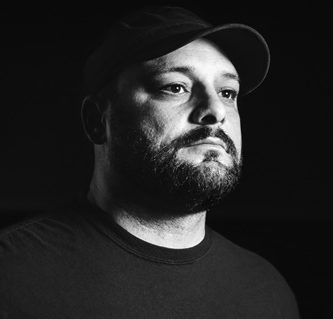 Christian Picciolini is an MSNBC contributor, Emmy Award-winning director, producer, author, TEDx speaker, peace advocate, and reformed extremist. He received the 2017 Raven Award for his memoir, White American Youth: My Descent into America's Most Violent Hate Movement-and How I Got Out (Hachette Books, 2018). After leaving the American white power skinhead movement he helped create, Christian earned a degree with honors in international relations and international business from DePaul University; began Goldmill Group, his own global media and counter-extremism consulting firm; and was appointed a member of the Chicago Grammy Rock Music Committee and the Chicago International Movies and Music Festival.
He won an Emmy Award for directing and producing an anti-hate advertising campaign called "There is life after hate," which helps youth disengage from white-supremacist groups. He now leads the Free Radicals Project, a global extremism disengagement network, hosted MSNBC's documentary television series, Breaking Hate, and appeared in season three of the Motive podcast. Read Adam's review of White American Youth and enjoy his interview of Christian.
2018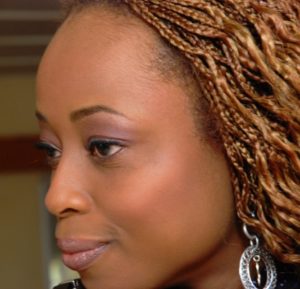 Adaobi Tricia Nwaubani is a novelist, journalist, essayist and humorist. Born in Enugu, Nigeria, she is the first contemporary African writer to launch a global career while fully based in her home country. Her debut novel, I Do Not Come to You by Chance, is set in the intriguing world of Nigeria's '419' Internet scammers.  It won the 2010 Commonwealth Writers Prize for Best First Book (Africa), a 2010 Betty Trask First Book award, was a finalist for the Wole Soyinka Prize for Literature in Africa, and was named by the Washington Post as one of the Best Books of the Year. Her debut Young Adult novel, Buried Beneath the Baobab Tree, based on dozens of interviews with girls and women kidnapped by Boko Haram, was published by HarperCollins/Katherine Tegen in September 2018. Enjoy Suzanne's review of this compelling novel.
Nwaubani's reportage and provocative essays have appeared in scores of publications around the world, including the New York Times, The New Yorker and the Guardian. Her journalism focuses mainly on underreported humanitarian issues. She was the first journalist to bring international attention to such issues as: girls rescued from Boko Haram who are still in love with the militants to whom they were married off while in captivity; nursing mothers who, unable to pay their medical bills, are held captive with their newborn babies in Nigerian hospitals; and the Chibok girls who remained in government custody several months after they were freed from Boko Haram captivity, unable to go home because the global Bring Back Our Girls campaign had made them too famous to be free.
2019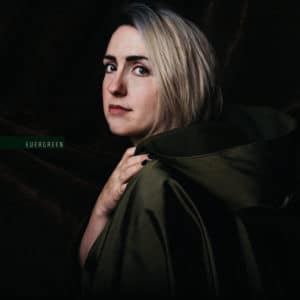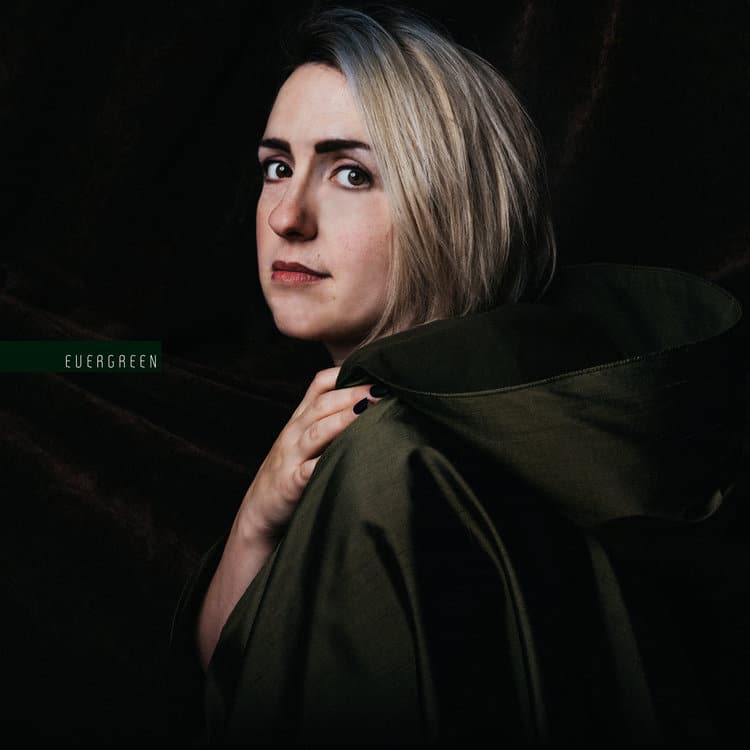 Audrey Assad is a singer-songwriter in the Christian music genre who defies convention by honestly bearing witness to her difficult journey out of fundamentalism. The conservative Protestant denomination of her youth had given her a God who was "distant, tyrannical and bloodthirsty". Her music bears witness to her search for a merciful, loving God, a search that was and continues to be uneven at best. Audrey's spiritual life is like so many of ours, no stranger to doubt and despair but defiantly choosing hope.
Her body of work includes six studio albums which showcase her clear, sweet voice, her talent as a songwriter, and her rare gift for combining her life experience with her intuition of God's loving presence. She was awarded the Raven Award for her inspirational singing and songwriting and especially for "Your Peace Will Make Us One" in which she wrote new lyrics to the tune of the Battle Hymn of the Republic. With this song, Audrey invites us to reimagine God not as violent and punishing but as a source of peace and love. You can get to know Audrey in this Q&A with the Raven Foundation and read more about her life and music on her website.
2020
Andrew Ahn is a Korean-American filmmaker born and raised in Los Angeles. His debut feature film SPA NIGHT premiered at the 2016 Sundance Film Festival in the US Dramatic Competition. Ahn participated in the Sundance Screenwriters Lab, the Film Independent Screenwriting Lab, and the Film Independent Directing Lab for the project.  The project also received a Sundance Institute Cinereach Feature Film Fellow grant, Panavision New Filmmaker grant, and FilmLA grant.
Ahn is an alum of Film Independent's Project Involve and has promoted diversity in the arts by mentoring youth filmmakers through programs like Pacific Arts Movement's Reel Voices and Outfest's OutSet. He is also a board member of Los Angeles Performance Practice. He graduated from Brown University and received an MFA in Film Directing from the California Institute of the Arts (CalArts).
His latest film, for which he received the Raven Award is Driveways. The film has been nominated for awards 21 times and won 3 times. This independent film observes a group of diverse individuals coming together to form community in a time when so many feel divided. His kindly portrayal of their struggles, regrets, and kindnesses inspire connection and compassion.
Take A Breath with Us
Our weekly newsletter creates a space to take a breath. Once we slow down, we can see the way desire, imitation, and conflict operate in our lives and in the world, and begin to create peace. In addition to the newsletter, you will receive the free "Unlearn the Bible" ebook when you subscribe.