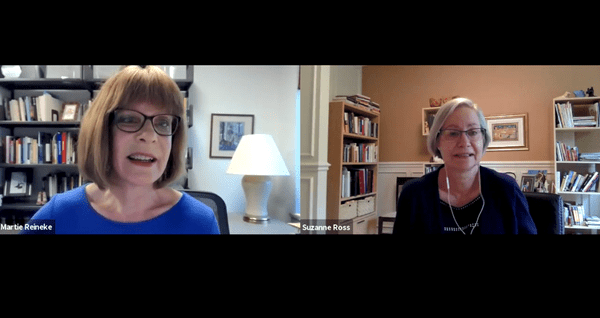 On Thursday, September 27, 2018, an extraordinary airing of a sexual assault accusation happened not on social media or in a courtroom or even at a closed-door Title IX hearing on a college campus. The question of who is telling the truth in a case of sexual assault landed in the political sphere as the nation heard in real time the very public accusation of Dr. Christine Blasey Ford and Judge Brett Kavanaugh's vigorous defense. Only a few days later it has become cliché to say this was a watershed cultural moment with the potential to shift gender relationships and long held power structures.
Left and right, Dems and Republicans, CNN and Fox are all arguing over a simple but pivotal question: Who is telling the truth? In emotionally fraught scandals like this one, reason takes a back seat to gut reactions and ferocious defense of the victim. But what is going on when both sides are claiming to be defending the real victim? What scraps of truth can we find amidst the accusations, anger, hatred, and scapegoating?
Though it may be hidden right now, we at the Raven Foundation believe that the truth is still out there – or at least buried under a huge tsunami of anger, hatred, conspiracy theories and scapegoating. By applying the insights of mimetic theory, the biggest idea to hit the behavioral sciences in the last 60 years, we believe it's possible to discern a bit of truth amid the lies and accusations. With that hope in mind, we invited our distinguished Raven Board member Dr. Martha Reineke to be our guide for an analysis of the testimony before the Senate Judiciary Committee.
Dr. Reineke is uniquely qualified for the job. She is a Professor in the Department of Philosophy and World Religions at the University of Northern Iowa where she previously served as Director of the Graduate Program in Women's and Gender Studies. I especially wanted to bring her insights to our subscribers because of her expertise in theories of sex and gender, psychoanalytic theory, violence and trauma. Most recently, she is the author of  Intimate Domain: Desire, Trauma, and Mimetic Theory  (Michigan State University Press).  And she has published extensively on the work of René Girard and currently serves as Executive Secretary of the academic organization dedicated to research in mimetic theory, the Colloquium on Violence and Religion.
In this excerpt of our interview held on Monday, October 1, I asked Dr. Reineke to address the legitimate questions relating to Dr. Ford's memory: How is it believable that she could remember what happened 36 years ago and why does she remember some details and not others? Dr. Reineke's analysis is enlightening. In the full interview, we then turn to Judge Kavanuagh to ask what to make of the many women who have come forward to testify on his behalf. These women, whose honesty we have no reason to doubt, insist that he is respectful toward women colleagues and has in fact actively helped advance their careers. How do we make sense of the two very different pictures of Judge Kavanaugh that emerged from the hearing?
We then moved into a discussion of toxic masculinity, the #metoo movement and third wave feminism, and most importantly the question of healing. Men and women have suffered psychologically from the distorted power structures that have historically governed gender relations and the entire culture stands in need of healing. Dr. Reineke's comments offer hope that even a fraught day like the one Dr. Ford and Judge Kavanaugh endured can be a healing experience for them and for our nation.
To access the full interview, subscribe to the Raven Foundation website today. Subscribers will receive a notification with instructions on how to access the full interview.