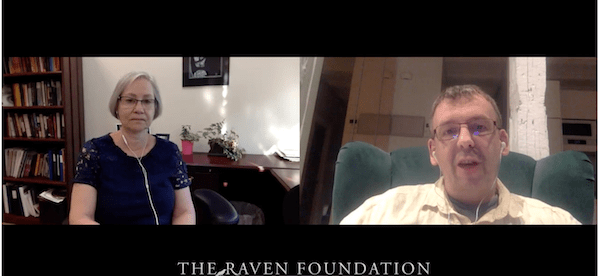 A few months ago Cardinal Wuerl, archbishop of Washington, D.C., offered his resignation to Pope Frances amid a cloud of accusations that he mishandled reports of clerical sexual abuse while he served as bishop in Pittsburgh. On Friday, October 12, Pope Frances accepted the cardinal's resignation. This is just the latest fallout from the Pennsylvania Grand Jury report released in August that lists more than 300 priests accused of abuse in six of the state's eight dioceses.
In this exclusive interview, gay Catholic priest and theologian, James Alison, discusses with refreshing clarity the political, ethical and ecclesial ramifications of the growing legal investigations into the Catholic Church. He answered questions about church politics, honesty, accountability and morality and what it means to be "church" during these difficult times.
As you may know, James is well-known for doing theology at the intersection of Catholic teaching and LGBTQ life. Raven commentary on religion, scapegoating, and mimetic rivalry is greatly influenced by his insights and we are honored to have partnered with him to produce his introduction to Christianity, a video course for small groups, called Jesus the Forgiving Victim: Listening for the Unheard Voice.
Below you can find a 5-minute excerpt from the conversation. The full discussion is available to subscribers of the Raven ReView. You can subscribe to the Raven Review for free by clicking here.
Relevant articles by James Alison
Homosexuality among the Catholic clergy is once again in the spotlight. In the first of two articles, a leading theologian who is himself gay considers what is to be done.
James Alison, a leading theologian, has described the trap of dishonesty and silence that snares every gay priest. Here, in the second on two articles, he argues that with lay Catholics increasingly recognizing that being gay is a normal part of life, clerics no longer need to fear being truthful about their sexuality.