Internal Conflicts and The Stories of Our Lives
There's a mysterious story in Genesis about a man named Jacob who found himself wrestling all night by the Jabbok River. The darkness obscured the one with whom he wrestled. Jacob's adversary put his hip out of joint, but Jacob persevered and demanded a blessing. When it was over, Jacob knew that he had seen God face to face and lived.
Our internal conflicts are often Jacob-in-the-Jabbok experiences. Though they feel like they're ripping us apart from the inside-out when we're in the midst of them, they often turn out to be blessings in disguise.
I love this story for the way it helps me frame my faith journey, the way it gives form to the abstract anxieties and surprising graces that have come through my personal struggles.
Internal conflicts can be the hardest to endure because they feel so isolating, raging within us where no one can see. But having internal conflicts is a universal human experience. Chances are, there is a story out there that parallels the challenges we face within ourselves. Stories that reflect the fears and hopes of our hearts and souls remind us that we are not alone and give us a lens through which we might more clearly understand who we are and what we should do.
For me, that story is Jacob wrestling in the Jabbok. The metaphor of wrestling with God in the depths of doubt and currents of confusion resonates so strongly with me. Internal conflict in the context of my faith journey has felt like a tug of war with my soul. And as we wrap up our theme of "Conflict" at Raven, I want to reflect on that journey through the lens of this sacred story.
You have your own unique internal conflicts to navigate. The forces that tug within us come from many directions, from our relationships and circumstances and experiences. But ultimately, they come down to figuring out how to live into the people we are meant to be, how to bear Love to the world. I hope reflecting on my journey can help you on your own. Here are three things to keep in mind as we go:
Having intense internal conflict is a universal element of the human condition. Finding a story that speaks to your struggle can help you remember you're not alone.
We don't always recognize what we are wrestling in the midst of the struggle. Our growing pains often manifest as blessings in retrospect.
The journey never truly ends. We find ourselves returning to similar questions and struggles throughout our lifetime as we journey deeper, our path labyrinthine rather than straight. But as we travel deeper, we may embrace the challenges that once seemed adversarial as friends that have helped us become our most authentic selves. We may even begin to recognize all the struggles within our hearts and minds as encounters with God.
Having internal conflicts is a universal human experience.
Take A Breath with Us
Our weekly newsletter creates a space to take a breath. Once we slow down, we can see the way desire, imitation, and conflict operate in our lives and in the world, and begin to create peace. In addition to the newsletter, you will receive the free "Unlearn the Bible" ebook when you subscribe.
Over and over I returned to the river to wrestle with my fears and hopes surrounding God, and the real God – Love – met me every time.
I thought I was wrestling with whether or what to believe. I thought I was struggling with a choice between Christianity and Islam, on the premise that there was a right path to God and all others must be wrong.
Yet, ultimately, I was struggling with how to honor the plurality of traditions and understandings that influenced me.
The biggest conflict within me was learning how to transform my lens of conflict into communion.
The struggle itself was a blessing that opened me to the realization that God is Love. Even rejecting the God of scripture because of violence is placing faith in Love. But there are loving interpretations of scripture, of the Bible and the Qur'an and all others. If I hadn't persevered in that river, I might never have found them. I learned, step by sometimes painful step.
I've often wondered why a loving God broke Jacob's hip as they wrestled, and I've never been sure of an answer. But here's what I now think: When we are heading in the wrong direction, God turns us bit by bit. Perhaps Jacob's hip was put out of joint because the rest of his body and mind and heart had yet to catch up with the piece of his body that God turned.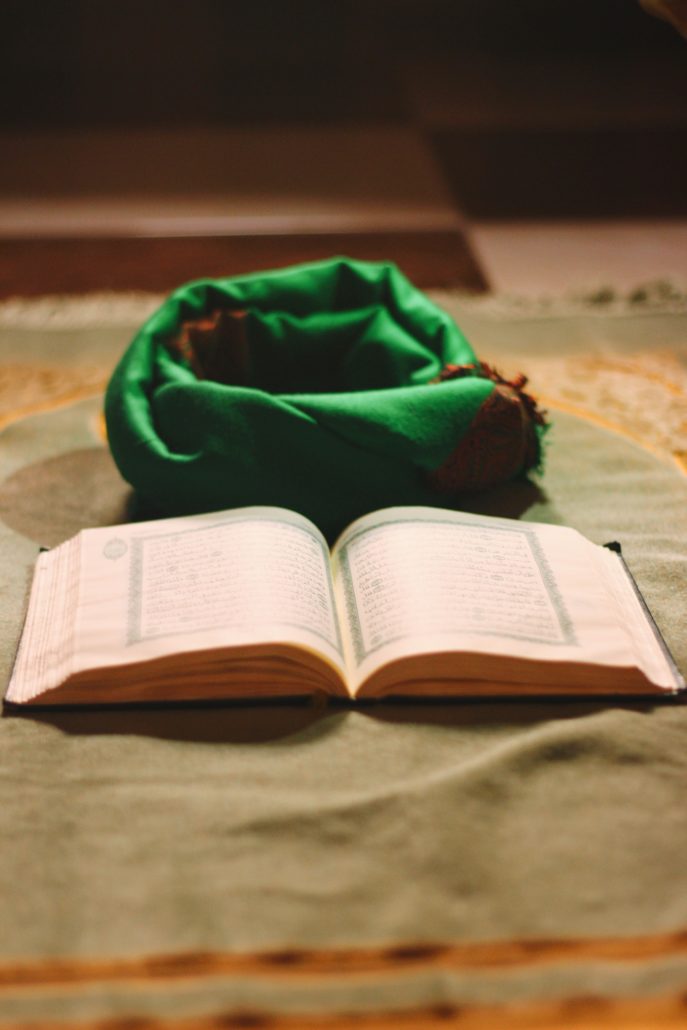 Because while there is beauty in every faith, there are still many ways to get God wrong. Exclusive salvation, condemnation of others… the things I feared most… are wrong. God worked through friends and family of all faiths and no faiths at all to turn me from my fears. All the time I thought I was alone in my doubts… I was never truly alone.
I know that God was with me because, through all my twists and turns, my loved ones stood by me. For so long, I had been afraid to tell them my doubts, but when I did, they understood. My family loved me even after I converted to Islam. My Muslim friends loved me even after I reaffirmed Christianity. Living into my truth has brought me closer to all my loved ones, Christian, atheist, Muslim… everyone, because it has helped me become more fearlessly me.
Jacob's greatest blessing comes after he leaves the river behind. He meets his brother Esau and fears for his life, but is met with an embrace. After so many years, Esau's brotherly love has conquered all resentment. Jacob recognizes God in the face of his brother. And after years of struggle, I, too, see God most clearly not in theological ideas, but in human faces of love.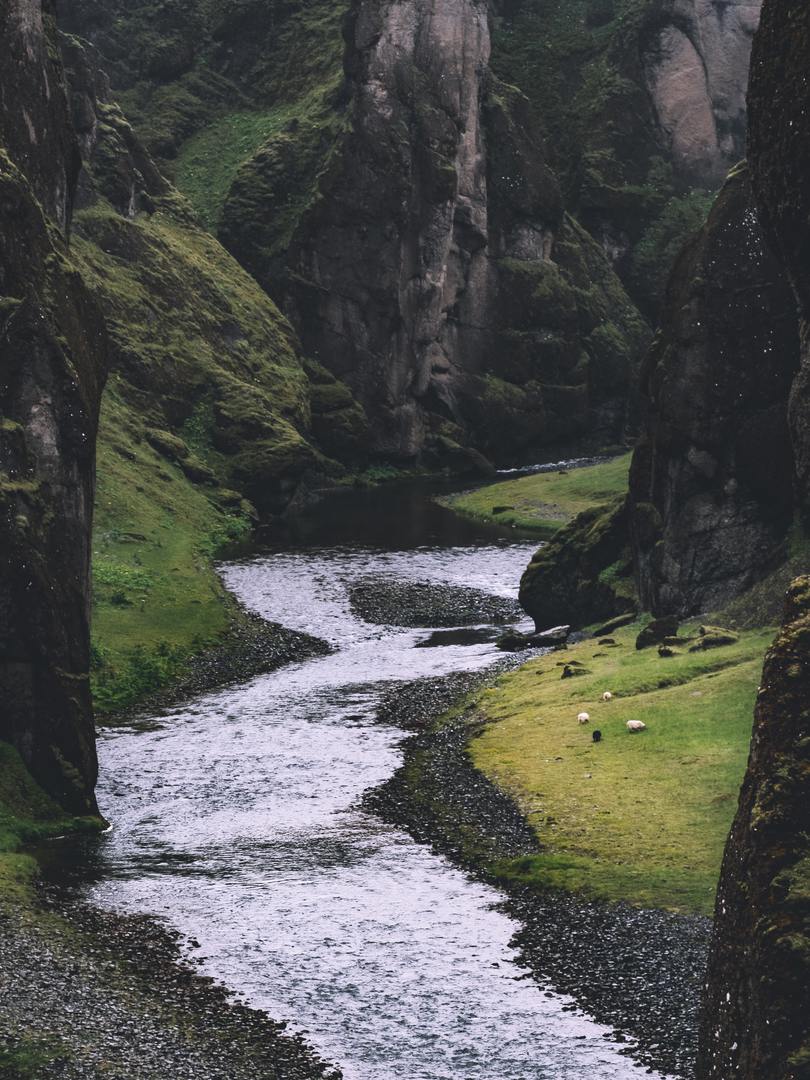 Jacob's story has helped me navigate my meandering faith journey almost as long as I can remember. If this story helps you like it helps me, maybe it can be your story too, helping you examine your internal conflicts to glean wisdom and blessings. But, another story may speak more clearly to you.
But while stories come to an end, our internal struggles never do. We learn and grow with each struggle, but at the heart of them all, we are seeking to become our truest selves. That quest never ends.
The rushing currents continue to catch me up as I journey into the person I am meant to be. But now I know that it is Love in which I struggle as I try to discern my next step along the way.
Love is in your struggle, too. And Love is blessing you. Always.